Half & Half Wrist Warmers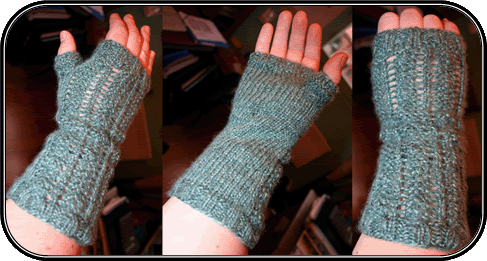 MATERIALS:
1 skein of Phildar's Frimas (or any equivalent)


4 Double Pointed Needles size 4.5 (US size 7)


Tapestry needle


GAUGE:
10 x 10 cm (4 x 4 inches) = 30 stitches x 34 rows


NOTES:
I don't slide stitches as I knit and always keep them on the same needle from start to end so I always know where the pattern starts and stops. If you don't want to do it that way, don't forget to place markers at the beginning and end of the lace part of your work.
GLOSSARY:
CO – Cast On
DPN – Double Pointed Needle
K – Knit
P – Purl
YO – Yarn Over
SK2P – slip 1 stitch, knit two together, pass slipped stitch over
K2tog – Knit 2 together
[ ] x
y
– repeat the part of the pattern between brackets
y
number of times
BO – Bind Off
*****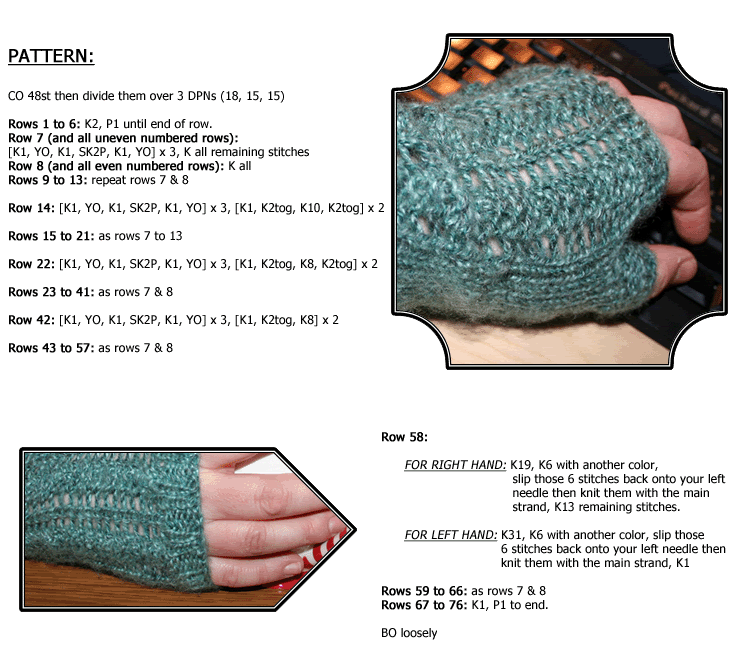 THUMB:
Turn your work inside out then pick up the stitches around the odd colored strand. Remove said strand then divide your stitches over three DPNs. Knit the first two rows, purl the following two, and knit the next two rows. BO loosely. Weave in ends then turn your work inside out again.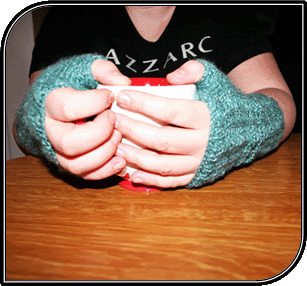 *****
Download a PDF version of this pattern
here
.
I made the following mittens for my grand-mother, following a pattern I came up with. I don't know that anybody will be interested but grand-ma loved them and so I wrote up the pattern to share. I'm quite happy with these, not just because I made them up myself but because they're my first mittens with an actual thumb, lol. All my previous attempts just had a hole where the thumb should be. *g*